You're the ideal driver. Safety is your middle name. Your hands are always at 10 and 2. You make sure to use your turn signal 100 feet before you turn. You always keep a safe distance in between you and the car in front of you.
The one day you wake up late, didn't eat breakfast, and your kid in the backseat is having a bad day. That's the day you have an accident. No one plans for it to happen.
Missouri law requires you to carry insurance on your vehicle. That basic requirement only covers you if you are at-fault OR if someone doesn't have insurance runs into you. This is most often referred to as 'Liability only'.
If you have a loan on your vehicle then your lender probably requires you to carry coverage to protect your vehicle (i.e. comprehensive and collision).
Car insurance is one of the most common types of insurance.
"The global number of cars exceeded 1.015 billion in 2010, jumping from from 980 million the year before."
That is according to a February 2013 article in Huffington Post. That's a lot cars!
In 2012 Missourians fell victim to 50,376 Persons Injured in auto accidents.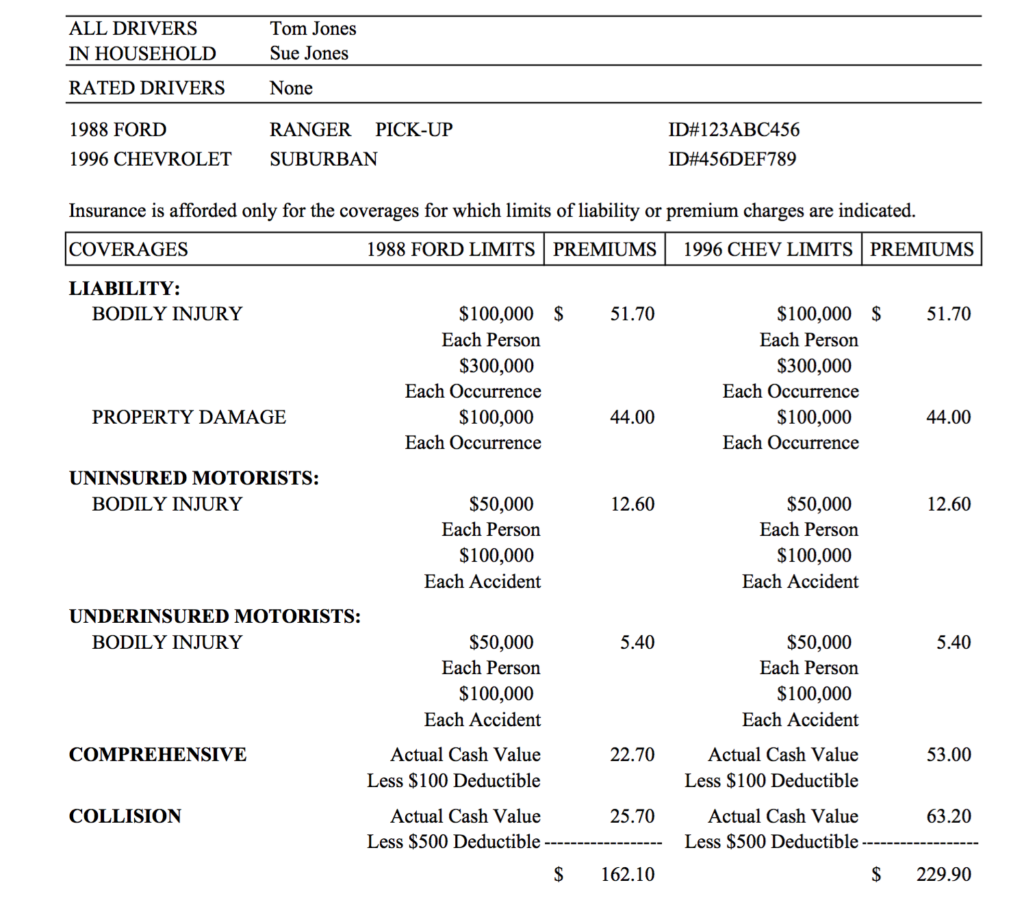 Above is a sample Declarations page you would find in the stack of papers from your insurance agent. A Dec Page will give you a brief overview of your policy. Below is a breakdown of the most common coverage's Missouri driver's will run across.
Injuries and property damage you cause to others
Injuries to people in your vehicle
Physical damage to your vehicle (aka Full Coverage)
Extras
Roadside Assistance
Rental Car
I hope this clears up some of your questions and gives you confidence in your buying decision.
Looking for more? Contact us here.
Note: Auto insurance is state specific. If you live outside of Missouri, check with your agent to see how you're covered.
Photo credit: Mark Turnauckas via photopin cc