Did you have a positive experience with our insurance agency and/or a member of our team? Would you mind leaving us a review? We would appreciate it!
Here's how to do it:
---
Step 1: Google Review
Open the browser of your choice and search "JBLB Insurance Group".
On the right side of the page look for the gray button labeled "Write a Review".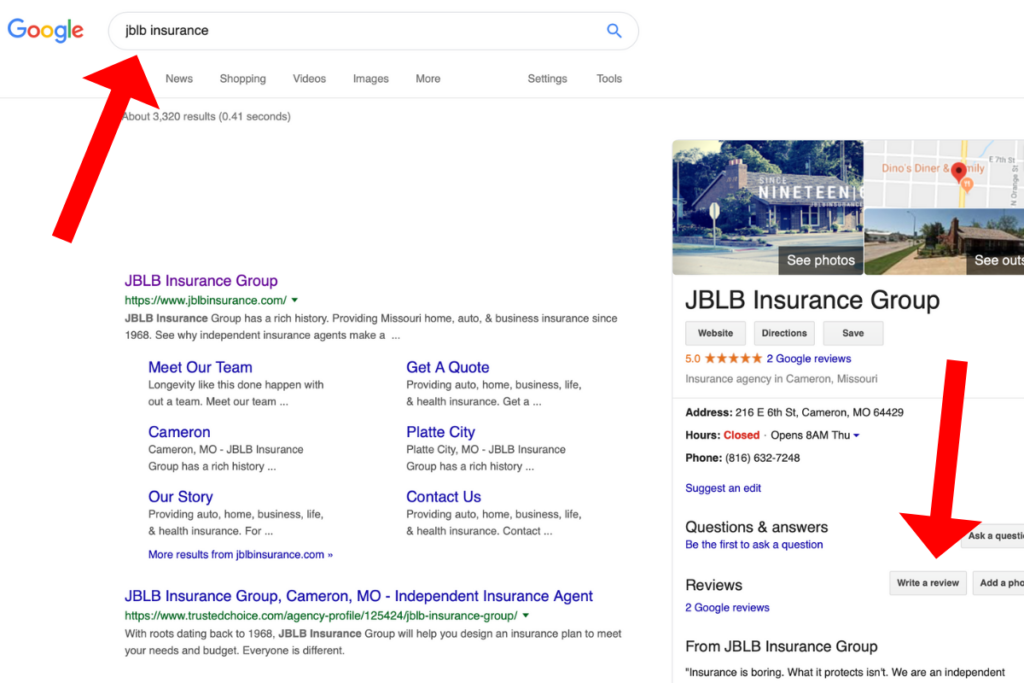 Step 2: Facebook Review
Click here to go to our Facebook Page.
Then click on "Reviews".
Lastly, click on the blue "Yes" button like the one below.